The experience of bathing your baby for the first is truly exciting and can very well be one of the highlights of your life! Whether it's singing along to a couple of catchy tunes together, watching your little angel beam a sweet smile, or simply staring and wondering how much they've grown – bathing your newborn is fulfilling for any parent.
However, bath time can also be a little frightening because a wet baby is prone to slipping. As your young ones explore the new surroundings with their tiny hands and feet, you'd want to ensure you've already created a safe environment to steer clear of unwanted accidents. So, as you wait for the umbilical cord to fall off and for your newborn's navel to be healed (the signal that says they are ready for bathing), it's time to use these safety tips to make bath time more enjoyable with your young ones!
1. Keep your eyes on your baby (at all times!)
Strict supervision is, first and foremost, the key to avoiding accidents, especially so in the bathroom. While water often signals playtime, remember that bathing is more than a couple of splashes and giggles. That's because even an inch of water can pose the danger of drowning.
With that, ensure that your eyes are on your baby at all times! And for that extra safety net, consider spending more thought into selecting your baby bathtub. You don't need to look for a luxurious tub; a no-frills and inexpensive plastic bathtub will do. But, be sure to look out for those with contoured designs that allow your newborns to sit slightly upright for a safer bath.
2. Gather all the bathing tools you need
Because it's so important to keep your eyes on your child, remember to gather all of your bathing tools before running the water. Everything you might need – soap, towels, shampoo, diapers, a fresh set of clothes – should be in the bathroom and within reach! If you must step out of the room to get what you've forgotten, it's best to bring your child with you.
Besides baby essentials like towels and diapers, a rinsing cup that effectively washes off the soap and prevents water from getting into your young one's eyes is another great bathing tool to have. Finally, did you know that even babies need a little scrub? While you may be tempted to use your fingers, remember that baby skin is extremely sensitive! Instead, rope in some durable and soft washcloths that'll take away any dirt while preventing a case of dry skin.
3. Do a temperature check on the water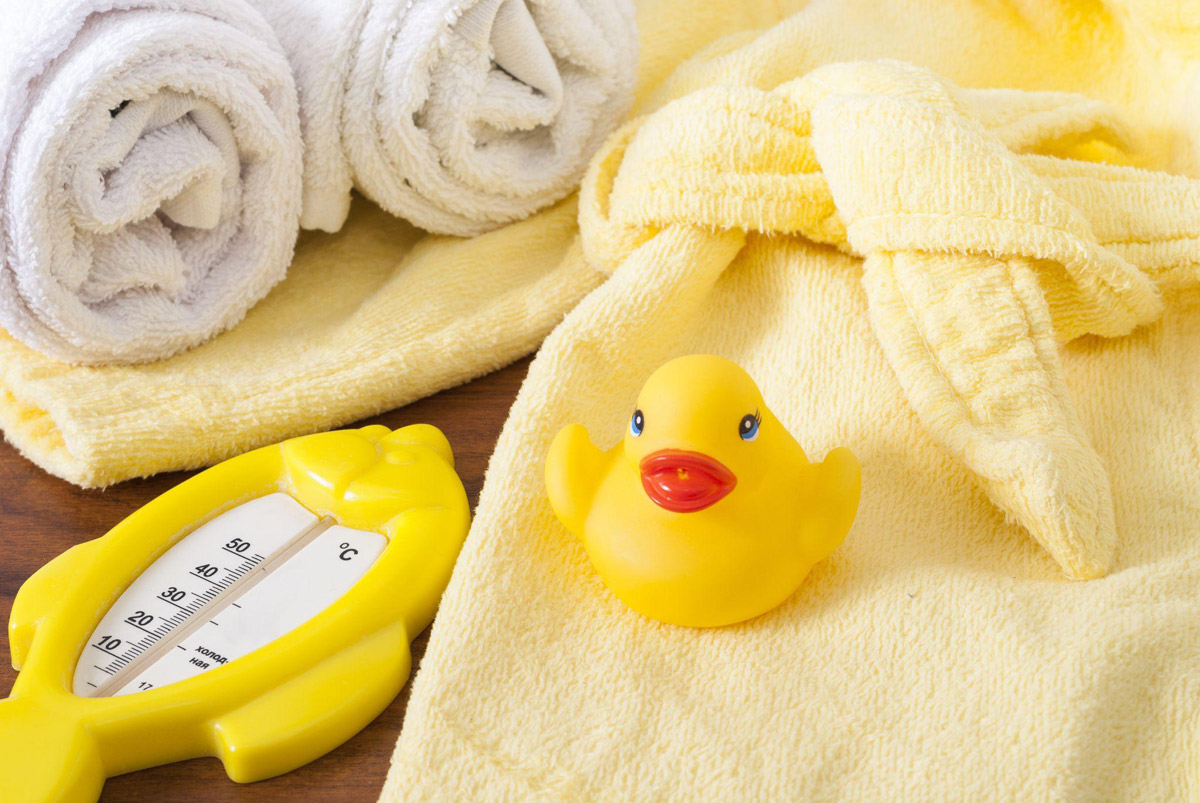 As the skin of babies burns more easily than adults, it's vital to get the right water temperature before placing your baby in the bathtub. Furthermore, with young and growing bodies, babies are not able to regulate their body temperatures. You'd want to keep their surrounding temperature in check because an environment too hot or too cold can make a difference to your newborn.
After mixing cold and hot water for that optimal temperature, swirl the water around your hand to check if the temperature is tolerable for your baby's silky skin. This form of temperature check is an old-school method, so if you wish to be more accurate, using a bath thermometer is best! Typically, an average temperature of 38 Degrees Celsius is ideal for the water bath.
4. Store away any electric appliances or unnecessary toiletries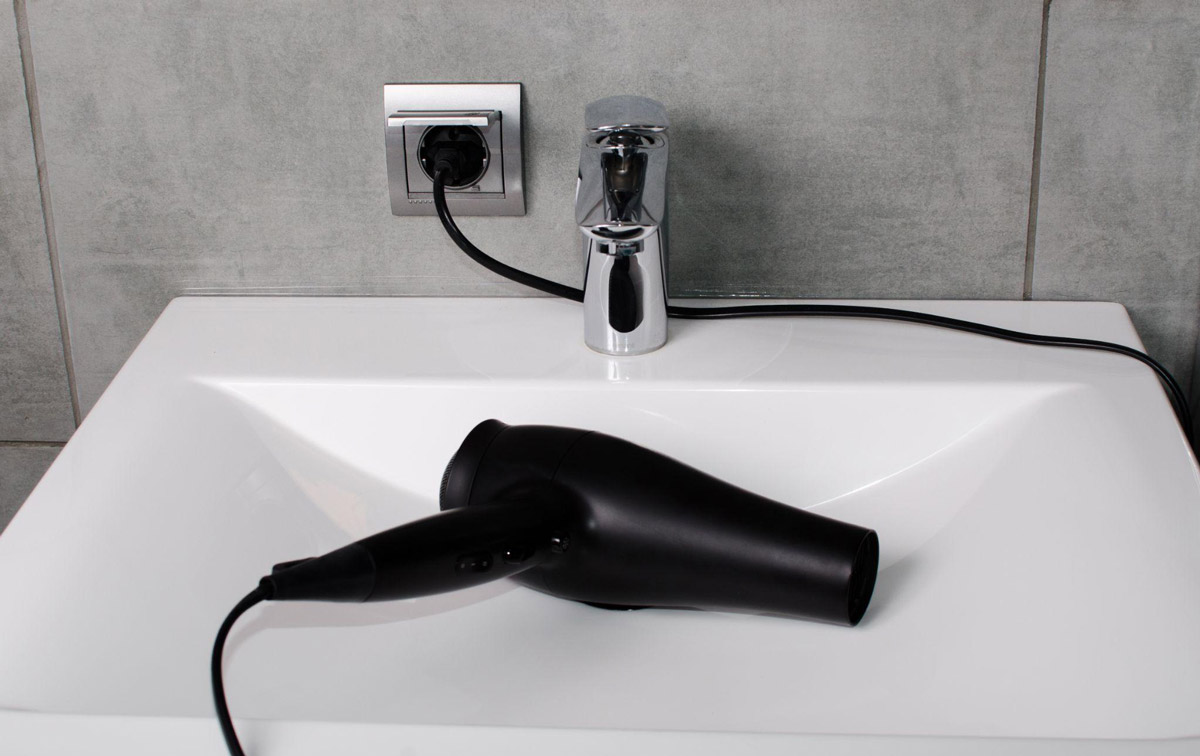 The dropping of a hair dryer or electric razor into the bathtub can lead to an unfortunate electrical injury. So, as they say, "it's better to be safe than sorry". It's best to remove any electrical appliances and toiletries that pose obstacles to a safe and enjoyable bath with your precious ones!
Additionally, look into child-resistant caps for your toiletries and store them in a high cabinet, one that is entirely out of your baby's reach. You can even install special bathroom sockets that utilise ground-fault circuit interrupters – there's really no harm in offering your child that added protection.
Conclusion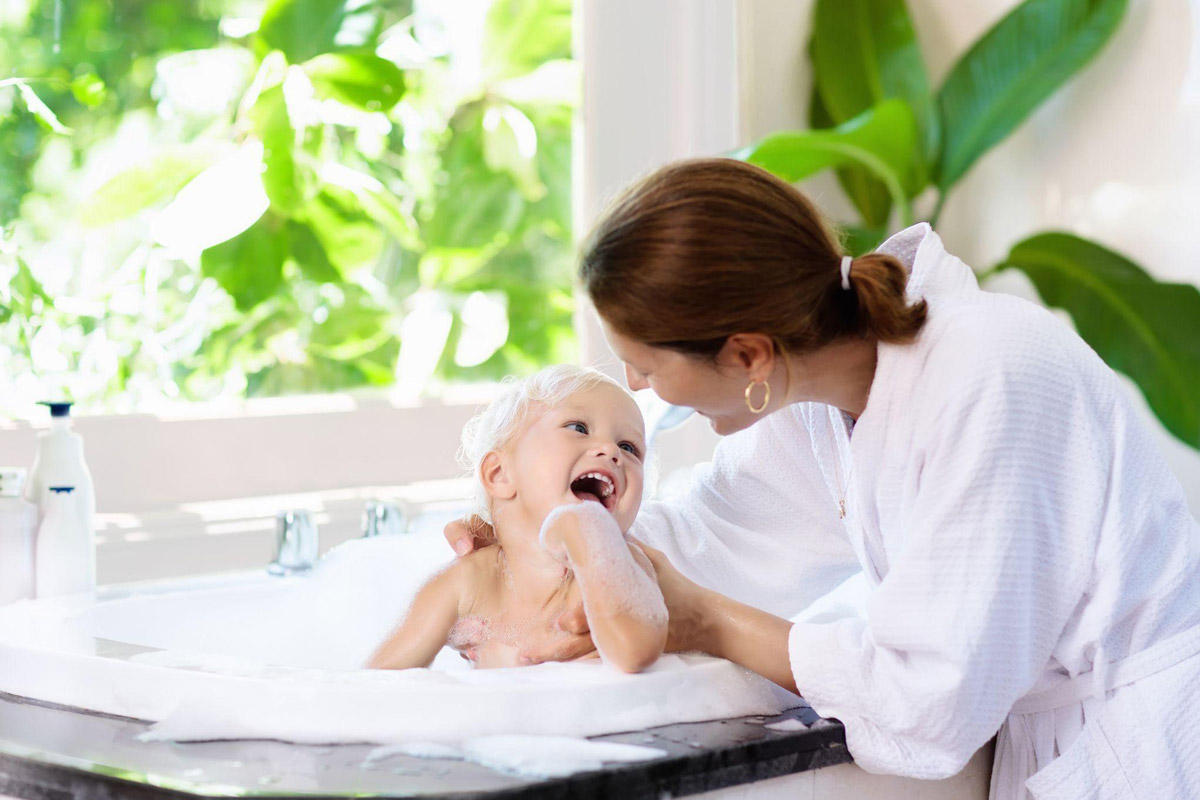 No matter how exhausted you may feel at the end of a long day, bear in mind that bath time for your baby is sacred. It involves your careful attention and also doubles up as a meaningful bonding activity. What's more, nothing is out of reach for a well-prepared parent. With these safety tips, you'll soon develop a fun bathing routine that offers minimal pressure while maximising family fun!
---
The original article is posted on Blissful Brides.