Angel BabyBox
When we furnish our homes, we often prioritise comfort and functionality. Wanting the best for our homes is without a doubt since it is where we get to relax and enjoy our personal space. For our little angels, they too should get to experience the luxury of a comfortable abode.
With Angel BabyBox, a snug and luxurious baby crib is made possible. Their award-winning multi-purpose baby crib is not only comfortable but functional as well. Angel BabyBox is inspired by the ideology behind the Finnish baby box, whereby Finnish mothers are given a box with necessities to help care for newborns. Hence, Angel BabyBox wants to create a product with safety, functionality, and a modern design in mind to help make caring for your babies easier.
Safety First
Why choose Angel BabyBox?
The Angel BabyBox is made with safety in mind. Having undergone rigorous safety testing and due to its enhanced safety features, the Angel BabyBox is certified with the British Standard (BS EN 1130) certification for domestic cribs and cots.
The materials used for the Angel BabyBox are also specially chosen to ensure that they are safe for your baby. Made with 100% eco-friendly Japanese cotton and non-toxic EVA foam, you can put your mind at ease.
The Angel BabyBox comes with a 6-month safety warranty to ensure maximum safety for your little angel.
Optimal Functionality
1. Ergonomic design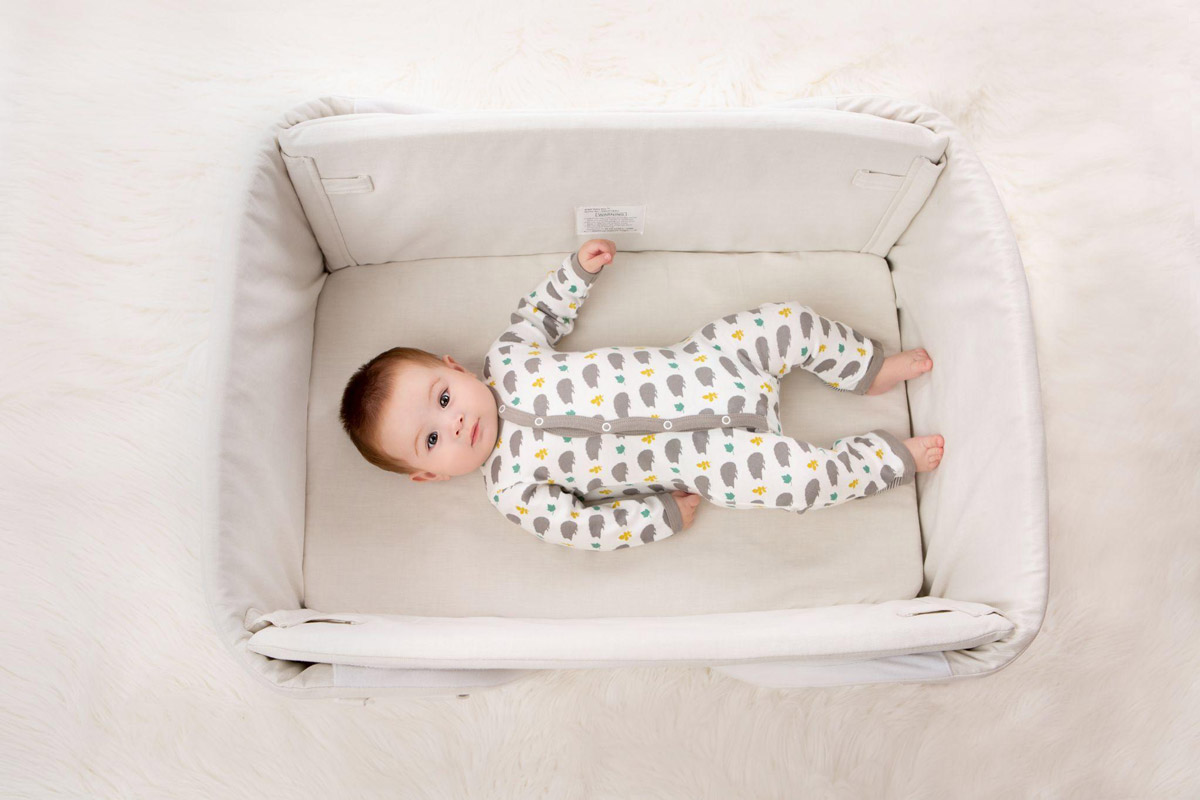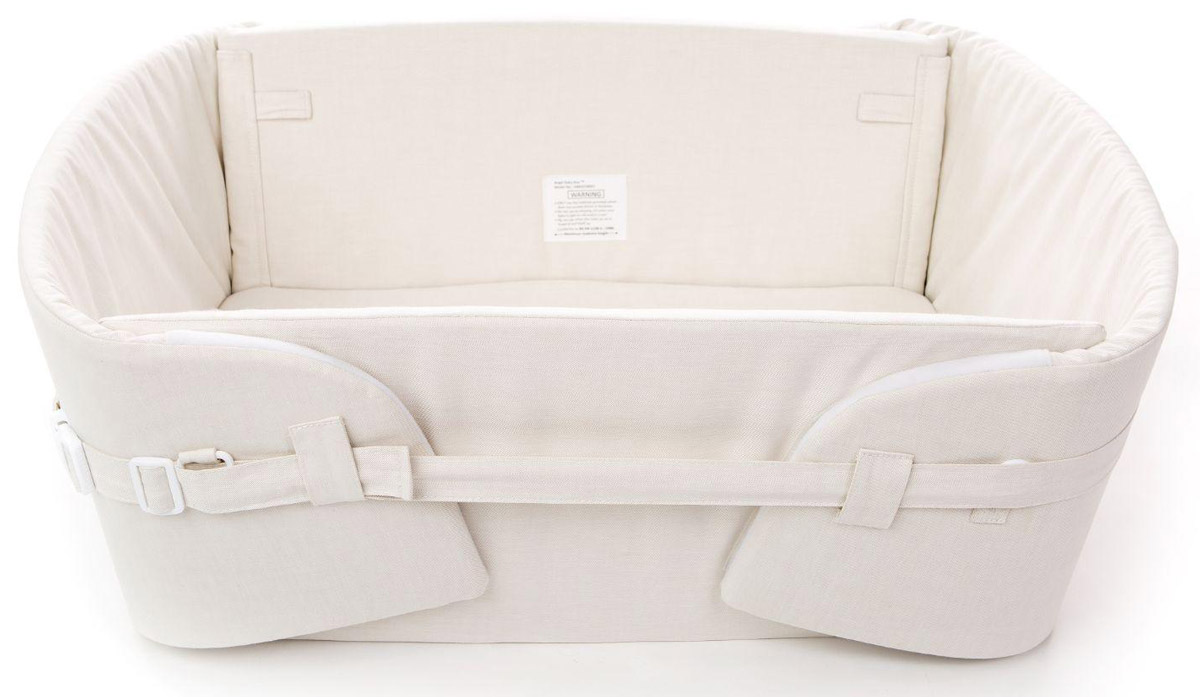 Angel BabyBox as a crib
The Angel BabyBox is made with their FeatherLite Reinforced Foam. Their lightweight, and flexible foam, is reinforced by a polypropylene layer with square honeycomb profile. Thus, made with luxurious and soft materials, the crib provides optimal lightness, comfort, strength and durability.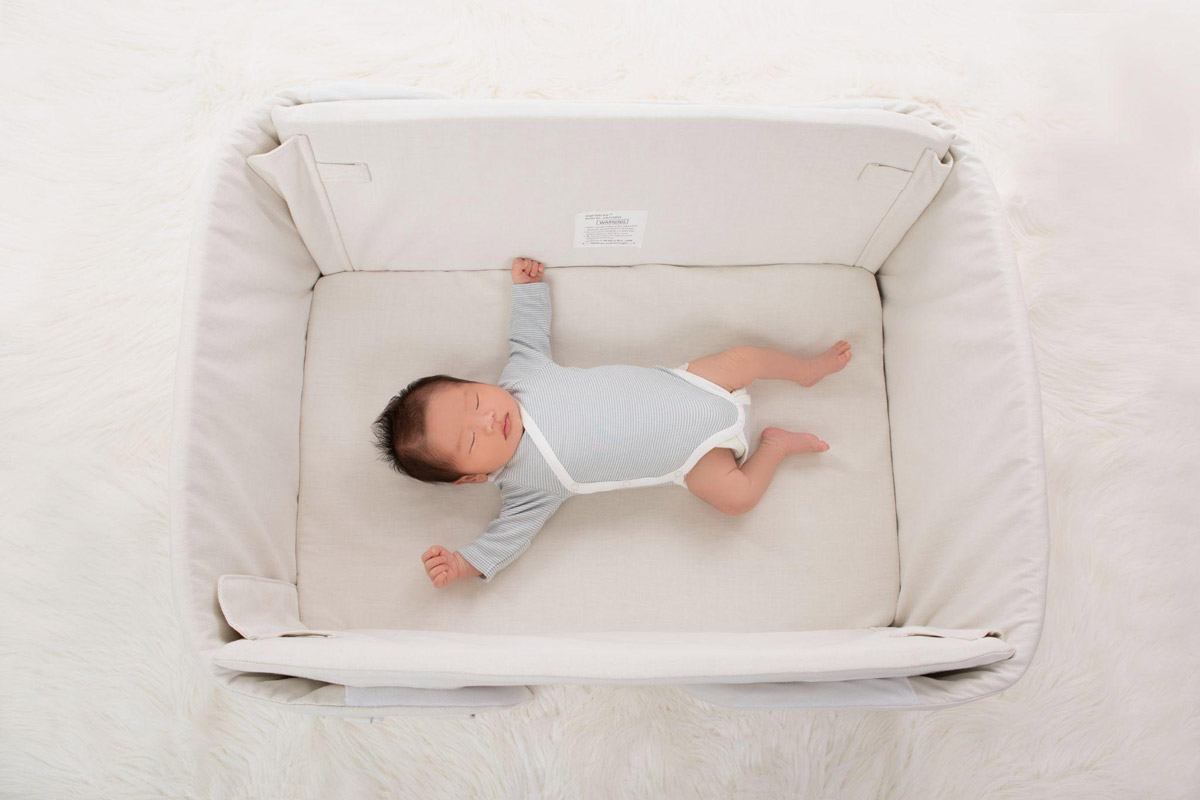 Baby sleeping in Angel BabyBox
With the Angel BabyBox, you no longer have to fret about spending hours putting your baby to sleep. Its elegant and cosy design helps your baby recognise sleep in any environment.
In addition, the crib is designed with a wide opening to a smaller base. Hence, it facilitates easy management and allows you to carry your baby in and out of the crib easily.
2. Multi-functional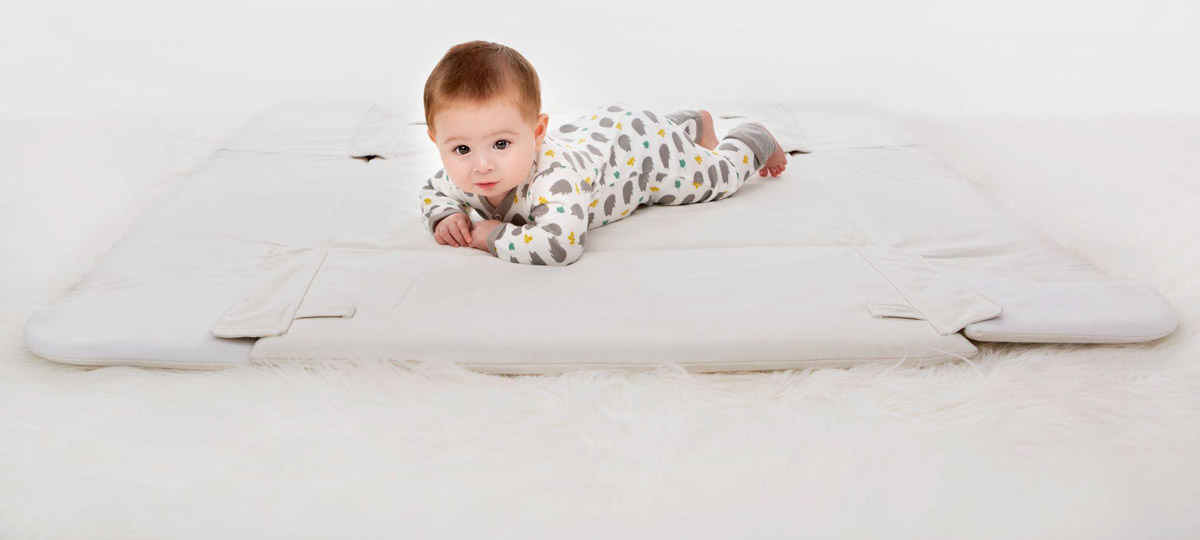 Angel BabyBox as a playmat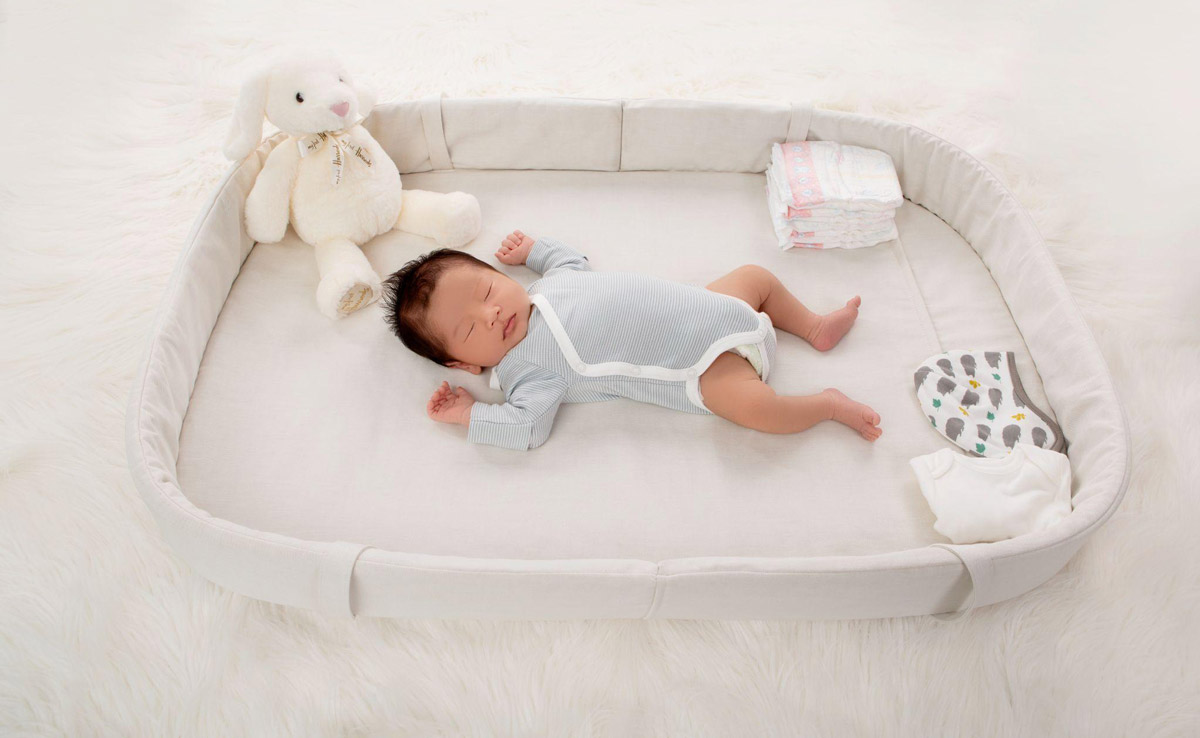 Angel BabyBox as a changing mat
You may think that to fulfil your baby's sleep and play needs, you may require a crib and a playmat separately. Well, with the Angel BabyBox, that is not necessary. Not only can the BabyBox be used as a crib and playmat, but it also functions as a gift box, changing mat, and travel cot. The Angel BabyBox does not pride itself as a multi-purpose crib for nothing!
3. Ease of use

Angel BabyBox flat packed
For a transforming BabyBox, it is natural to assume that it will be hard to use. But, that is certainly not the case for the user-friendly Angel BabyBox. Weighing only about 8kg, the Angel BabyBox can also be flat packed with minimal effort, making it travel-friendly. It even comes with its own travel case! Being able to pack it flat allows you to stow it away neatly after use, which means no more clutter!
With the Angel BabyBox, you need not worry about it taking up too much space either! Here are some product dimensions for your consideration:
● 920 x 540 x 250mm (Closed Box)
● 1350 x 1130 x 10mm (Opened Mat)
● 920 x 540 x 80mm (Flat Pack)
Of course, for a product specially designed for your little ones, it should be easy to clean as well. With the Angel BabyBox, you simply have to clean it with a wet cloth.
Modern Design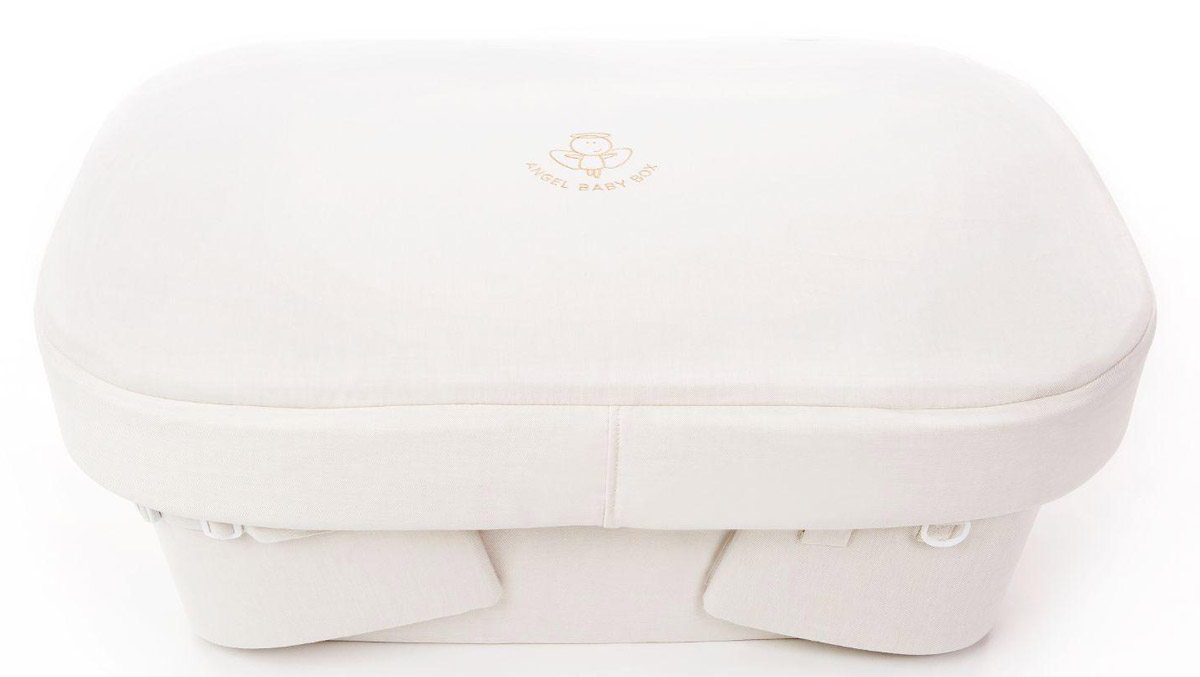 Angel BabyBox's sleek and modern design
Angel BabyBox wants to create a product that would grow alongside your baby and meet the changing needs of your family. That is why it is created with a timeless and modern design. Once your baby outgrows the crib, you don't have to throw your BabyBox away. Its sleek design is practical as it can easily transform into a functional storage box, a reading nook or even a sofa chair.
Award-Winning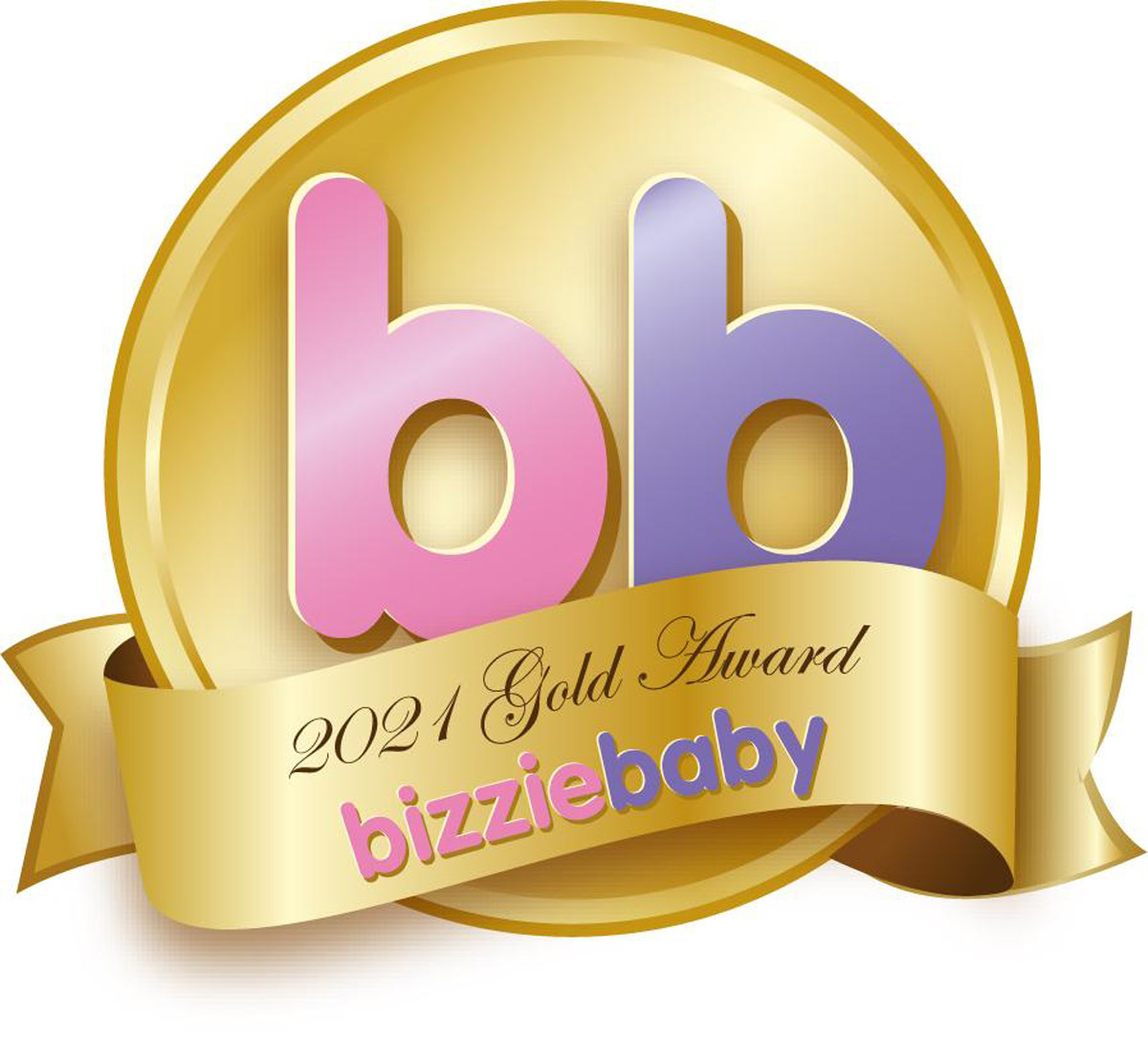 Bizziebaby Gold Award Winner 2021
If you are not convinced, Angel BabyBox has received multiple awards for its innovative designs. They are awarded: Most Innovative Multi-Functional Baby Crib 2020 and Most Innovative Baby Crib & Changing Mat 2021 from Parent & Baby Awards and Bizziebaby Gold Award Winner 2021.

Parent & Baby Awards 2020 and 2021
Apart from these honourable awards, Angel BabyBox has also been featured in the following publications:
● FEMALE FIRST Top Baby Products 2019
● BRITISH VOGUE
● ABSOLUTELY MAMA
● HONG KONG LIVING Best Baby Stores in Hong Kong 2021
● baby The Best for Multifunctional Moses Basket Review 2019
● SMART PARENTS Hong Kong Magazine BB Guide 2019
● MIRROR The Best Travel Cots 2019
● SINGAPORE's child Multifunctional Babybox 2020
● EVENING STANDARD One of the Best Travel Cots 2019
● EXPAT PARENT Recommended First Baby's Bed 2020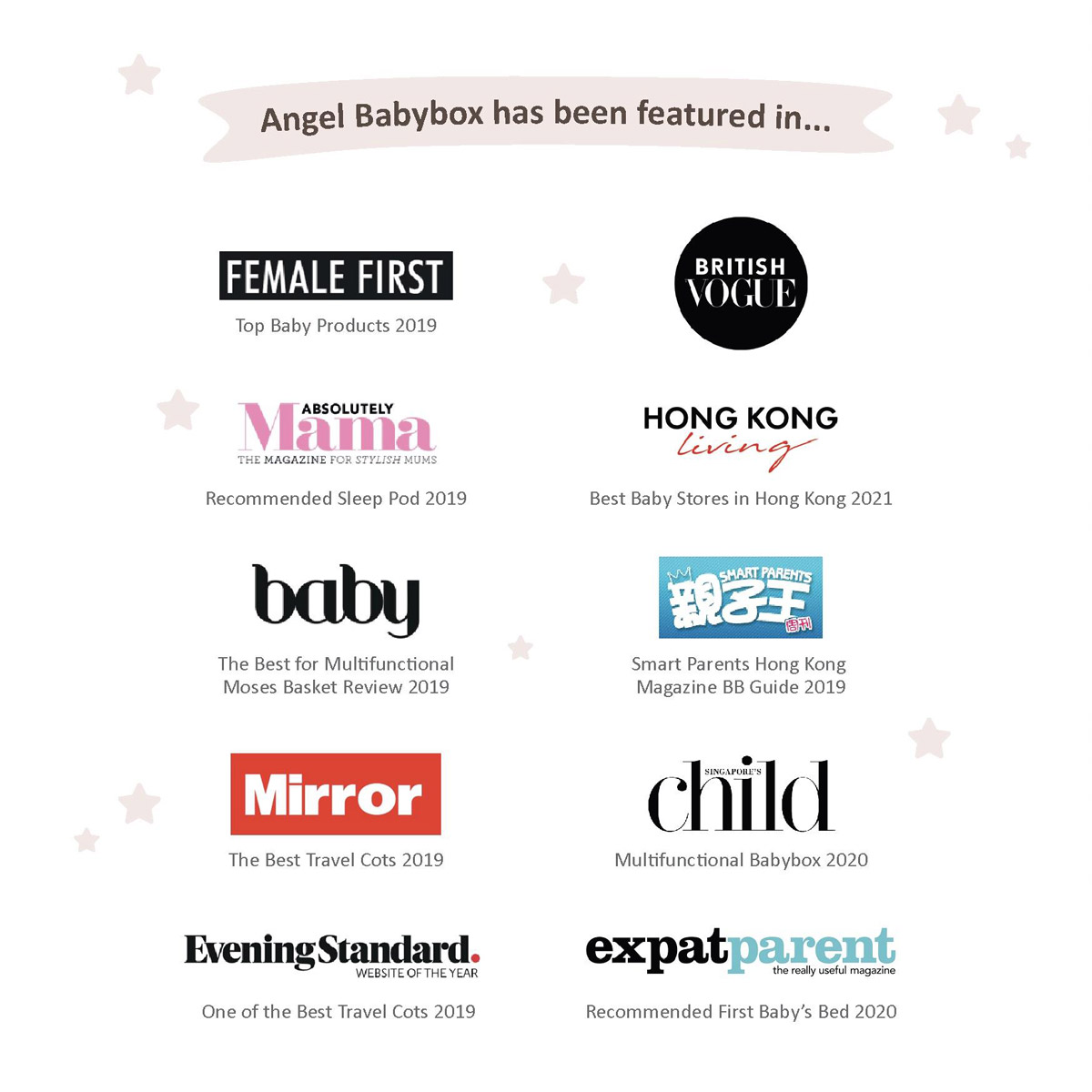 Publications featuring Angel BabyBox
For You and Your Little Angel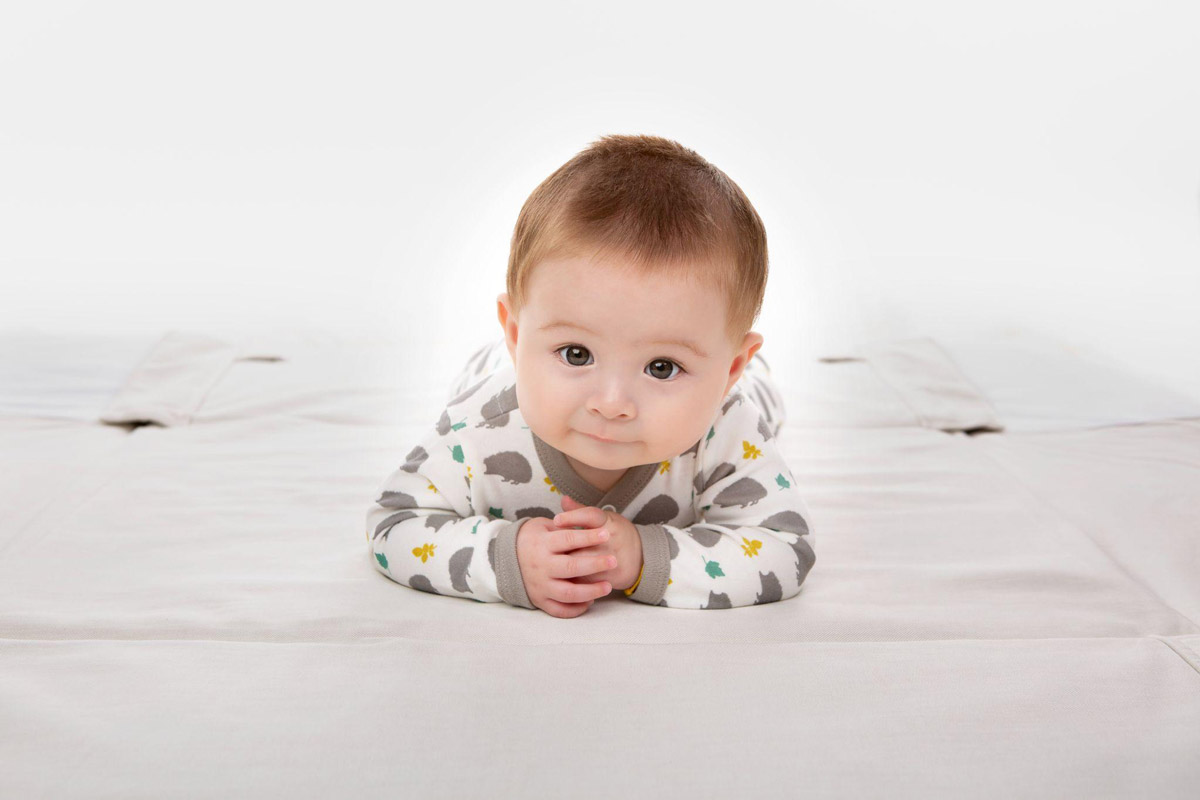 Child on Angel BabyBox
Angel BabyBox is devoted to help you fulfil your baby's sleep and play needs in their first precious months. It is designed with your baby in mind but it doesn't neglect the parents as well. With its multipurpose functions, allow Angel BabyBox to grow alongside your baby and your family.